Why choose Tinggly?
No expiry date
All Tinggly gift vouchers do not have an expiration date
Free exchange
Tinggly lets you exchange any gift vouchers for a value
Global availability
Choose experiences from 100+ countries worldwide
Easy refund
If you are not completely satisfied with your purchase - get a refund within 30 days
Easy booking
Simply choose the experience, date, and participants and get the confirmation sent to your email.
Planet friendly
Give the gift of adventure while also helping to protect the environment
---
How it works
Choose from 10 000+ experiences
We deliver the eVoucher or the physical box
Create unforgettable memories!
What will you get?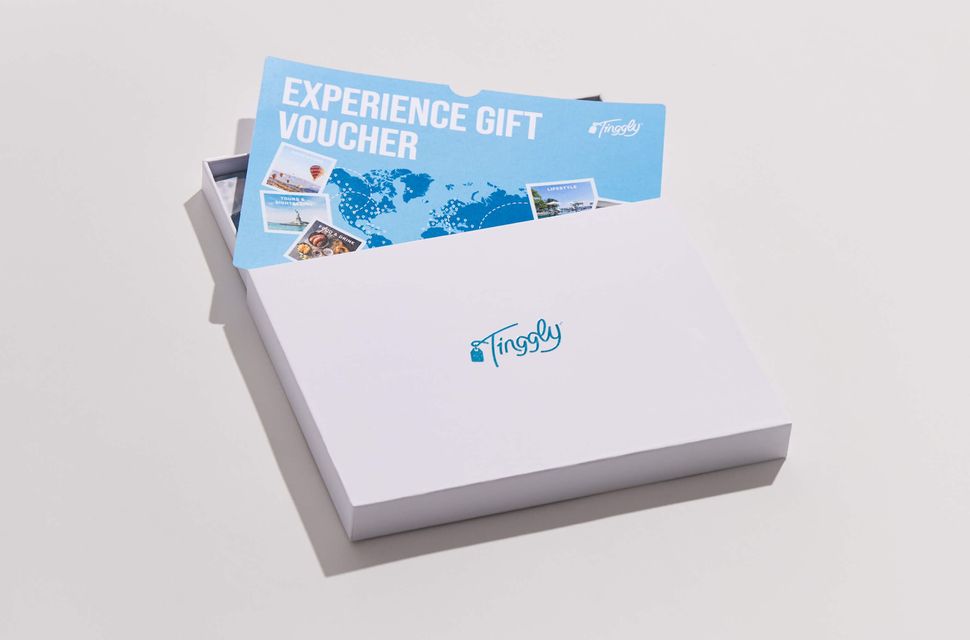 Ready to Give Physical Gift Box
Choose a Physical Gift box - send it directly to the recipient anywhere in the world!
Physical Gift box ready to give for any occasion
Leave a personalized greeting and add a personal touch
It includes an experience journal to plan and inspire your upcoming experiences.
Worldwide shipping in 2-5 business days - send it anywhere!
Every gift box plants & protects trees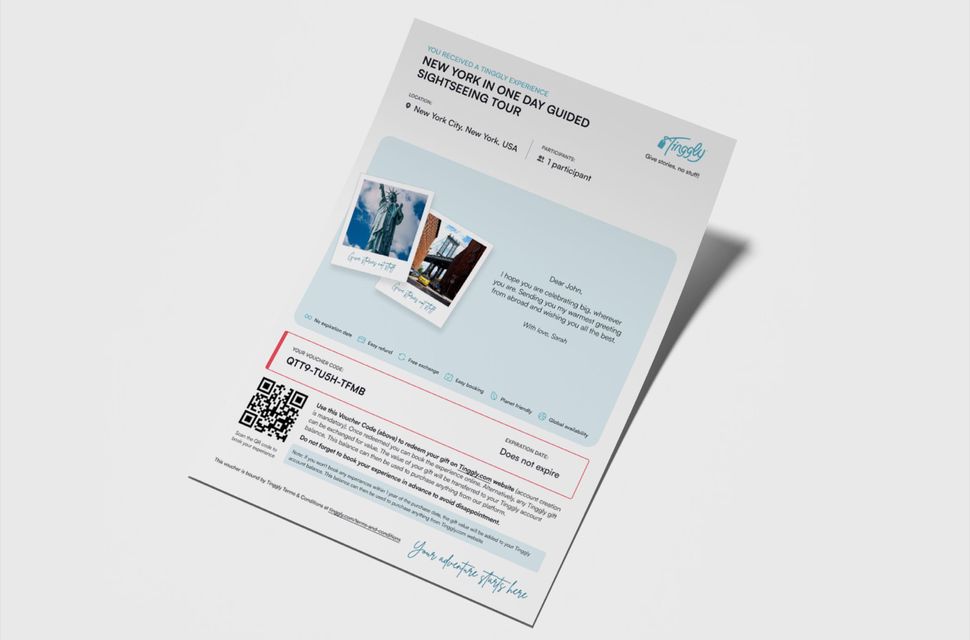 E-Voucher
Choose Tinggly eVoucher - delivered instantly after the purchase, perfect for last-minute gifts.
The most sustainable gift option - no shipping or paper needed
Add a personalized message to the e-voucher to make it extra special
Send it directly to the recipient - surprise them anywhere in the world